Swimming is wonderful form of exercise which enables you to relax mentally and helps you calm down. Visiting a spa also helps you unwind and releases all the accumulated stress. Both these activities involve the use of water, which must be clean and devoid of heavy metals, chemicals, and other impurities. Whether you own a swimming pool or use the community swimming pool, it is important that the water there is tested regularly and ensured it is clean and safe. This post offers a buying guide for pool test kit which has some important tips to consider.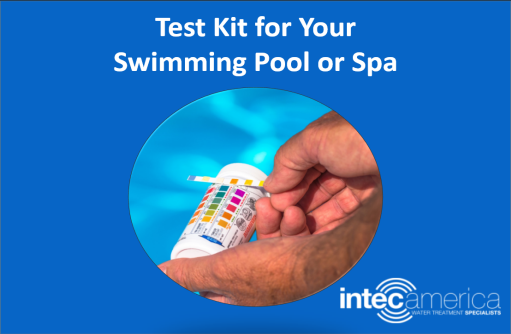 Guidelines or Factors to Consider When Buying a Pool Water Test Kit
It is essential that when using a swimming pool or spa, one must be able to relax. If the pool water is not properly maintained, this enjoyable experience can get rather messy. So, periodic maintenance and cleaning of pools and spas is a must. Pool test kits are an important part of spa and swimming pool maintenance plans. But, it is important to choose the right one.
Here are some factors you may find useful when purchasing a pool test kit.
First, it is important to consider some basic features of your pool such as whether it is indoor or outdoor, water source, type of pool surface, and so on.
Also, consider the number of times in a year you get the maintenance done from a professional pool cleaning service provider. You may be also doing it by yourself on some of the days.
Based on all these factors, you can decide on the type of pool test kit type and its complexity.
Whatever the type of kit, ensure it is color coded and the instructions are clear, especially because it is easy for you to do it on your own.
The test kit must be able to check some basic parameters such as levels of chlorine, cyanuric acid, pH and alkalinity. Better test kits will include an acid demand test, hardness / calcium levels, and metals such as iron.
For accuracy and verification, it is essential to repeat these tests over a few days or weeks. This will verify the test kit and ensure it is giving consistent output.
There are various test or calculations to measure chlorine (free and available, combined, and total). Check which is the best one that suits your needs.
Whatever is your sanitizing method (chlorine, bromine, copper), opt for color coded test kits, wherein there are different color bottles with solutions to test different parameters such as pH, chlorine/bromine, and so on.
If you have a salt water pool, you can get salt water test kits separately to check salinity and other related parameters.
In some kits, you also have test strips, just like litmus paper strips to check these various parameters.
Instrumentation like digital and photometric can be used for those which might have a hard time to distinguish colors.
Also, check if you can gradually reduce the use of chlorine as a sanitizing agent for your pool as you have more natural and organic ways to keep the water clean. One of these ways is using copper ionizers.
These test kits can be used to find out if reducing levels of chlorine and using ionizers is a suitable option and how much duration you would require to steer clear of chlorine.
Once you start using ionizers, you still need a periodic maintenance to keep the water free from bacterial and fungal growth and maintain pH levels.
If you are looking for a suitable pool test kit, ensure you approach a reliable player who specializes in this segment. Also, as far as possible, look for chlorine-free alternatives for pool cleaning.
Intec America is one such player offering high-quality and safe solutions such as copper ionizers, free of chlorine, for your swimming pools. In fact, Intec America was the first company in the US to commercialize the copper ionization technology developed by NASA for sanitizing pools and spas.
Recent Blog Posts